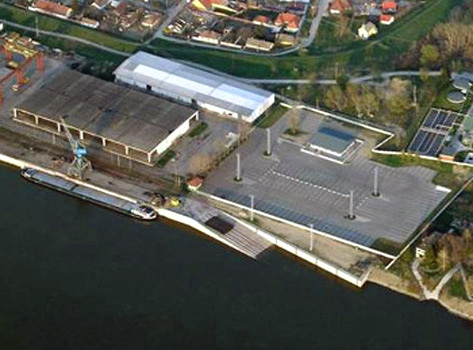 BOKK (terminal no. 1) – Ro-Ro Terminal
Unloading and loading of road vehicles (Ro-Ro), storage, handling, bridging of ships, customs services (customs from May 1, 2004), freight forwarding activities, loading and unloading of occasional general cargo into watercraft, transport organization, consulting, data provision, for truckers social spaces.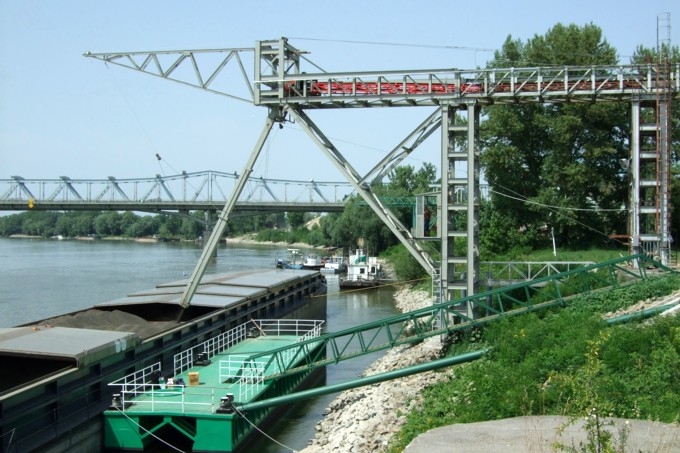 BOKK (terminal no. 2, 3, 7) – Áti Depo LTd.
Complex logistics service, handling of goods arriving by road, rail and water, domestic warehousing, public customs warehousing, tax warehousing, picking, distribution activities, international shipping, customs administration, container storage, port services, barge loading, loading of 20′ and 40′ containers, public warehousing, grain logistics. As additional services, office rental, plant health service, online banking service, customs office, ship repair facility, and truck parking are available to partners. There is also a customs office on the site.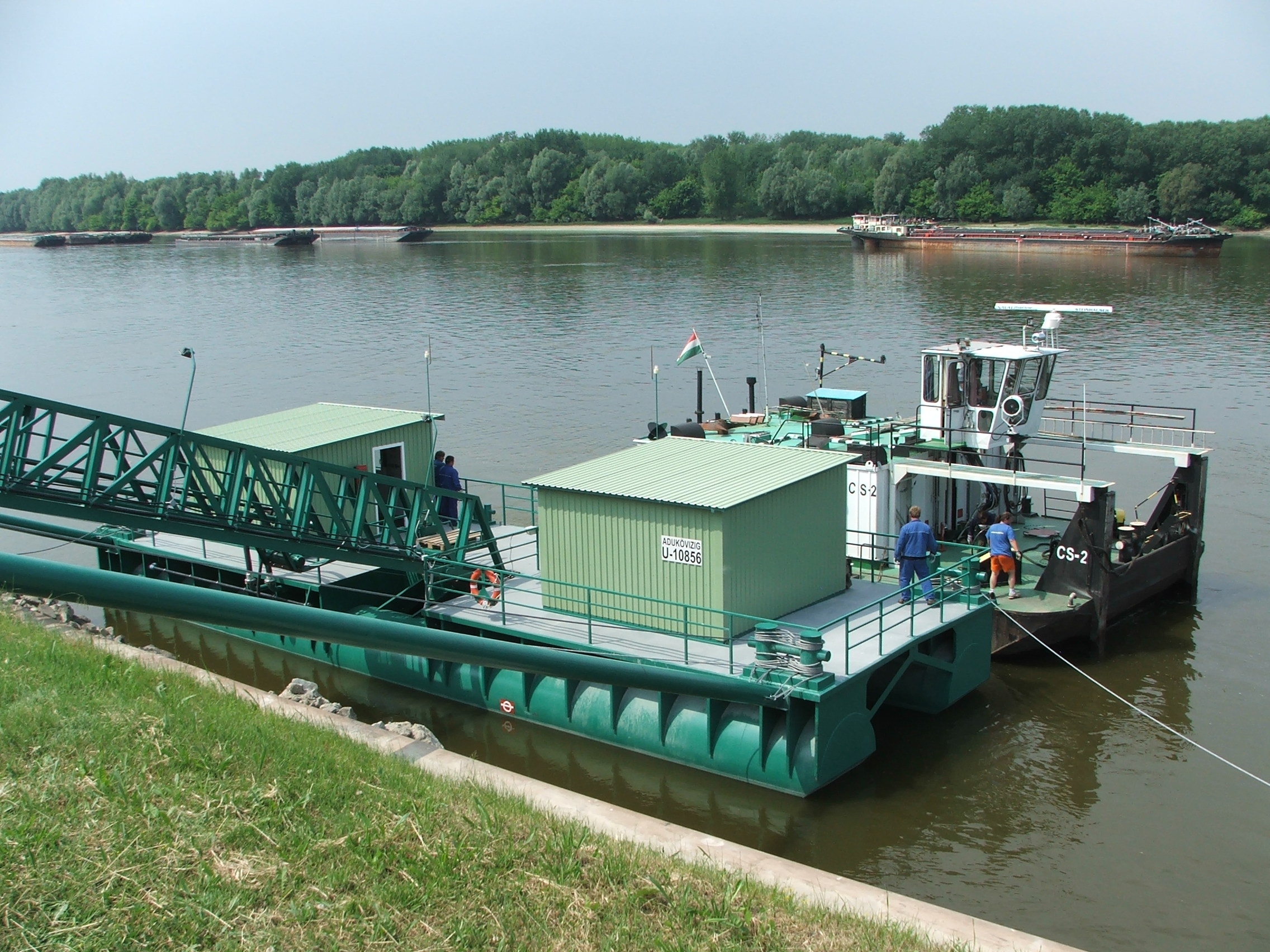 BOKK (terminal no. 4) – Green Port
We would like to inform you that an investment is currently underway in the Port of Baja, part of which is the transformation and development of the technology of the Green Port. The duration of the investment is 2022. It lasts from Aug. 9 to Dec. 31, 2023. During this period, the operation of Baja's Zöld Kíkőtő will be suspended!!! It provides the opportunity to receive electricity and water, to discharge and treat sewage and bilge water, and to discharge tired oil, oily rags and filters. Advance registration: +36 79 422-502.
Opening hours: Monday to Friday from 8:00 a.m. to 4:00 p.m.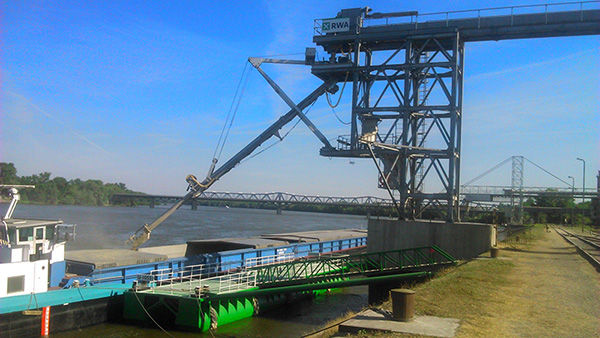 BOKK (terminal no. 5) – RWA Magyarország LTd.
In the port, bulk cereals and grains are directly or indirectly loaded onto ships and stored. Ship loading capacity: 200 t/h. They have 2 steel silos with a capacity of 1,000 tons for pre-storage (buffering) of crops. Storage planned for a longer period is carried out in 2 flat containers with a capacity of 1,500 tons. In addition to actual ship loading, they are at the disposal of their partners in coordinating the delivery of the product, in maintaining contact with quality control companies, and in documentation.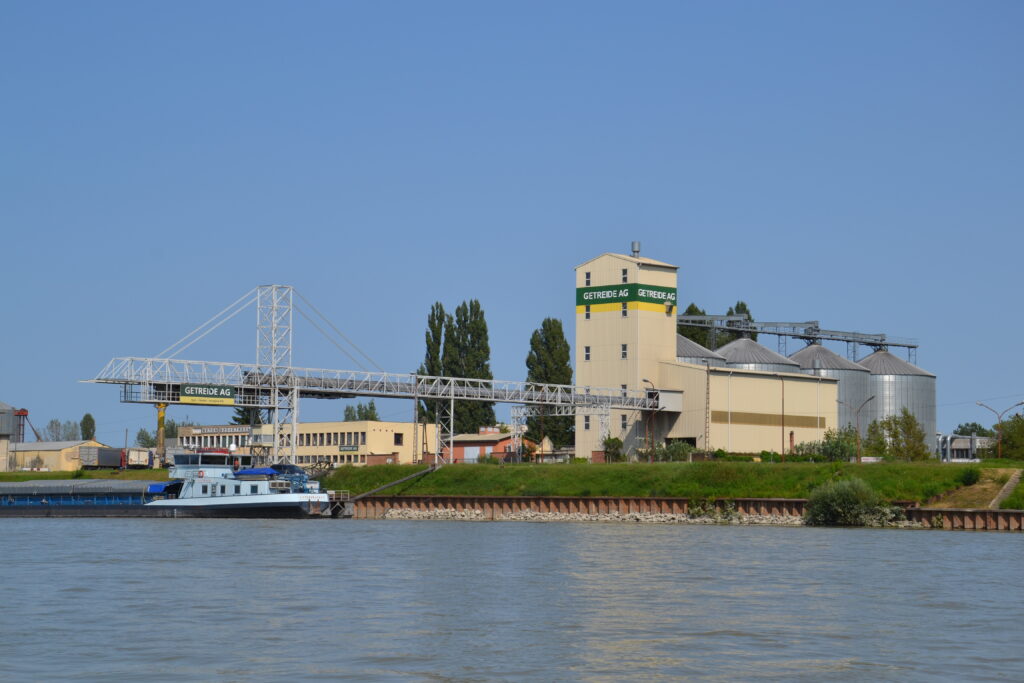 BOKK (terminal no. 6) – Hungaria Agro LTd.
Domestic and international trade of grain and oilseeds. Transshipment of grain and oilseeds, by road delivery, loading into Danube transport vehicles (ships, barges) and road vehicles, pre-storage as required in metal silos with a capacity of 10,000 tons. Crop storage, goods handling, weighing.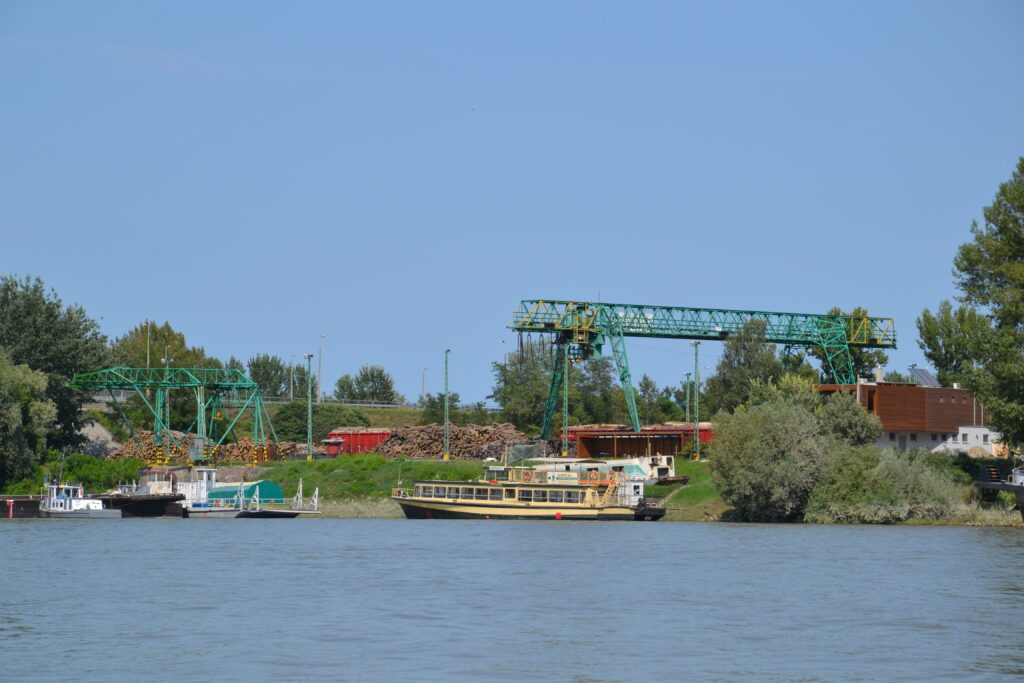 BOKK (terminal no. 8) – Gemenc LTd.
Unloading and loading of bulk goods (wood), storage, loading onto road and rail vehicles, bribing of ships.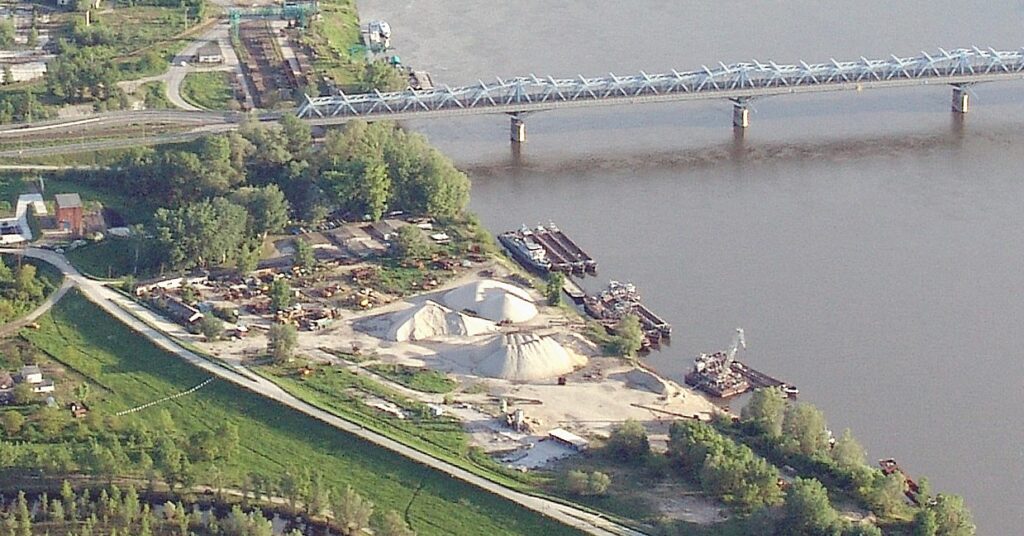 BOKK (terminal no. 9) – Port Almas LTd.
Loading, storage, handling of gravel and sand, bribing ships.